An assignment at one of the Wempe stores is always a special time for us watchmaker's apprentices. From the quaint town of Glashütte, we set out to a large German metropolitan city. In my case, it was a three-week assignment to our store in Nuremberg. It was my first time working in one of our Wempe stores. Every store has its very own charm. Nuremberg, I was told before I left, is a rather small store with a very familial and cordial team.

Before my start in Nuremberg, the instructor in our training centre prepared me for a number of responsibilities. She introduced me to the service department's computer system, we studied important details about the individual watch brands, how to receive repair orders, and practised some typical customer support scenarios. Thanks to this preparation, I was off to a good start with an experienced master watchmaker at my side and was able to competently advise our sophisticated customers on all service questions.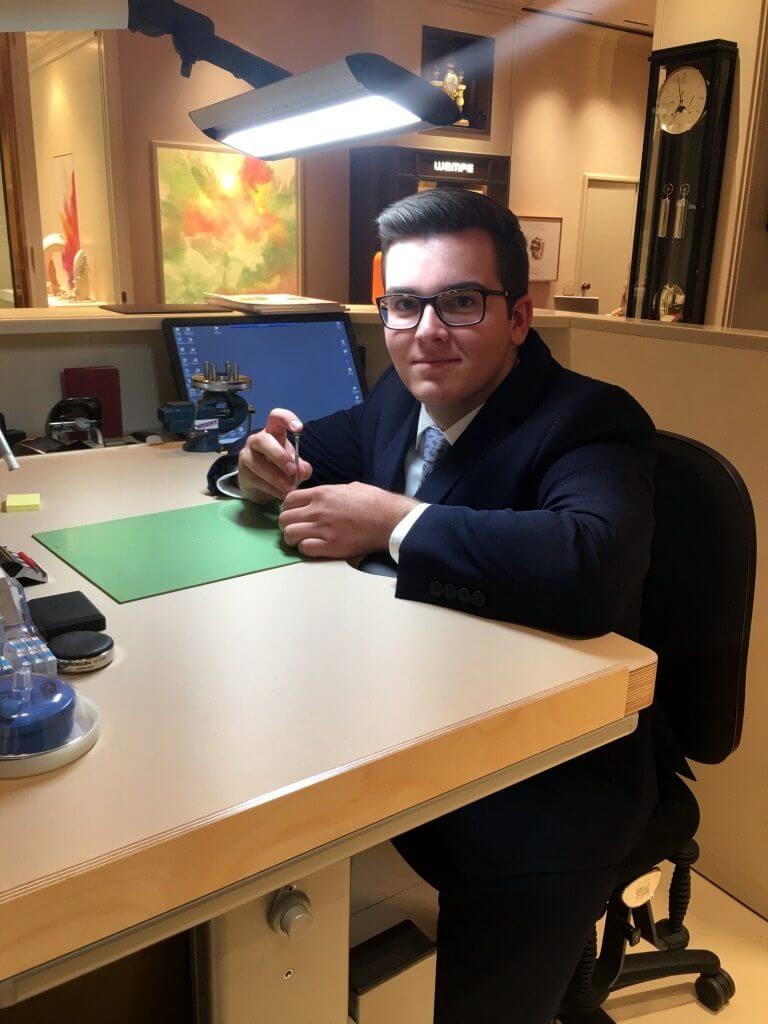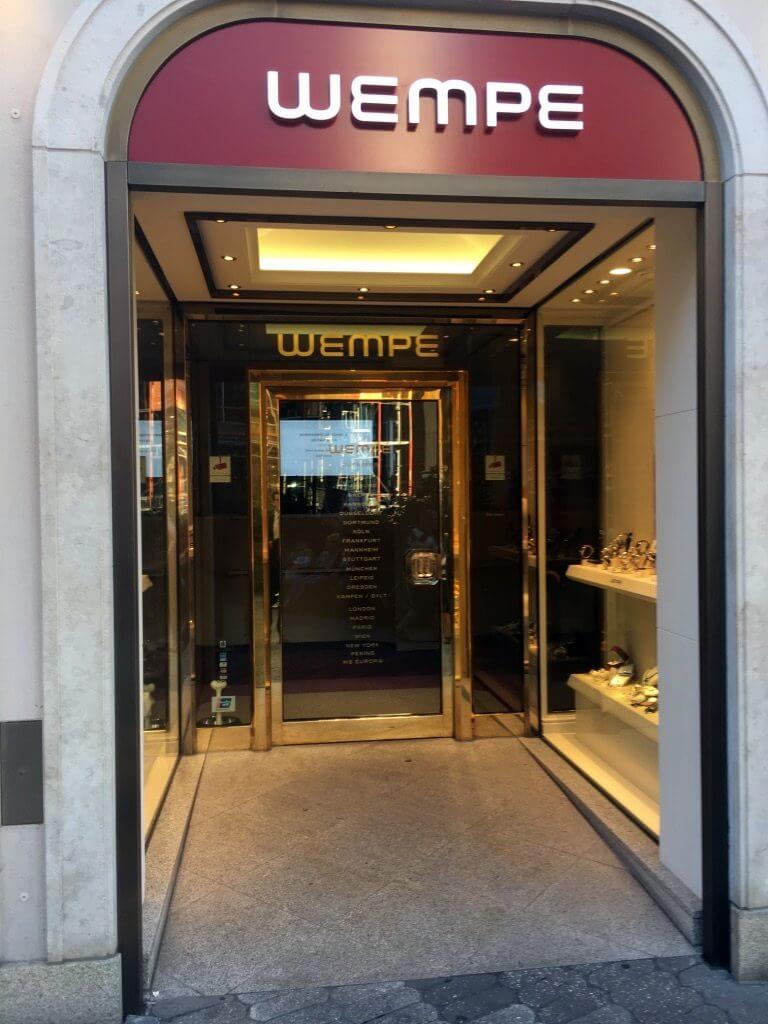 What was my first workday in a new store like? I would call it exciting, fascinating and full of new and positive impressions. On the first day, I familiarised myself with the team and the store, in particular the watch service department. After an introductory talk, we delved right into the practical side. I advised my first customers and made some small repairs. Thanks to the openness of my colleagues, I was integrated into the team quickly and without any problems.

During my three weeks there, I carried out a lot of repairs on a wide range of watches. To name a few: replacing and shortening bracelets, repairing clasps and cases, regulating a variety of mechanical movements, refurbishing bracelets and cases and making partial repairs, such as replacing a watch-glass. Moreover, I had a chance to advise our customers on the repair of their defective watch and send the watch to Hamburg to our central workshop. A new and exciting element for me was to experience and actually participate in the interaction and communication with our watch workshop, the manufacturers and suppliers.
I especially enjoyed the direct and lively customer contact and assisting customers with buying leather straps.
After three exciting weeks and a warm farewell from the store team, I returned to the training centre in Glashütte. My time in Nuremberg definitely affirmed me in my choice of watchmaking service as a fulfilling future career.