What makes watchmaking so fascinating for me is the combination of a very traditional craft with state-of-the-art technologies. Even today, we are using mechanisms that are centuries old, but manufactured with high-precision production systems. Mechanical timepieces still work on the same basic principle as they did hundreds of years ago. At the same time, quartz watches were developed that measure time more precisely than ever before.
Apart from that, the subject matter of time and time measurement is just a fascinating topic – from the first attempts of measuring time with element clocks all the way to high-precision atomic clocks. Moreover, my fascination with this craft has to do with the precise work, love of detail and the technical interactions in mechanical timepieces.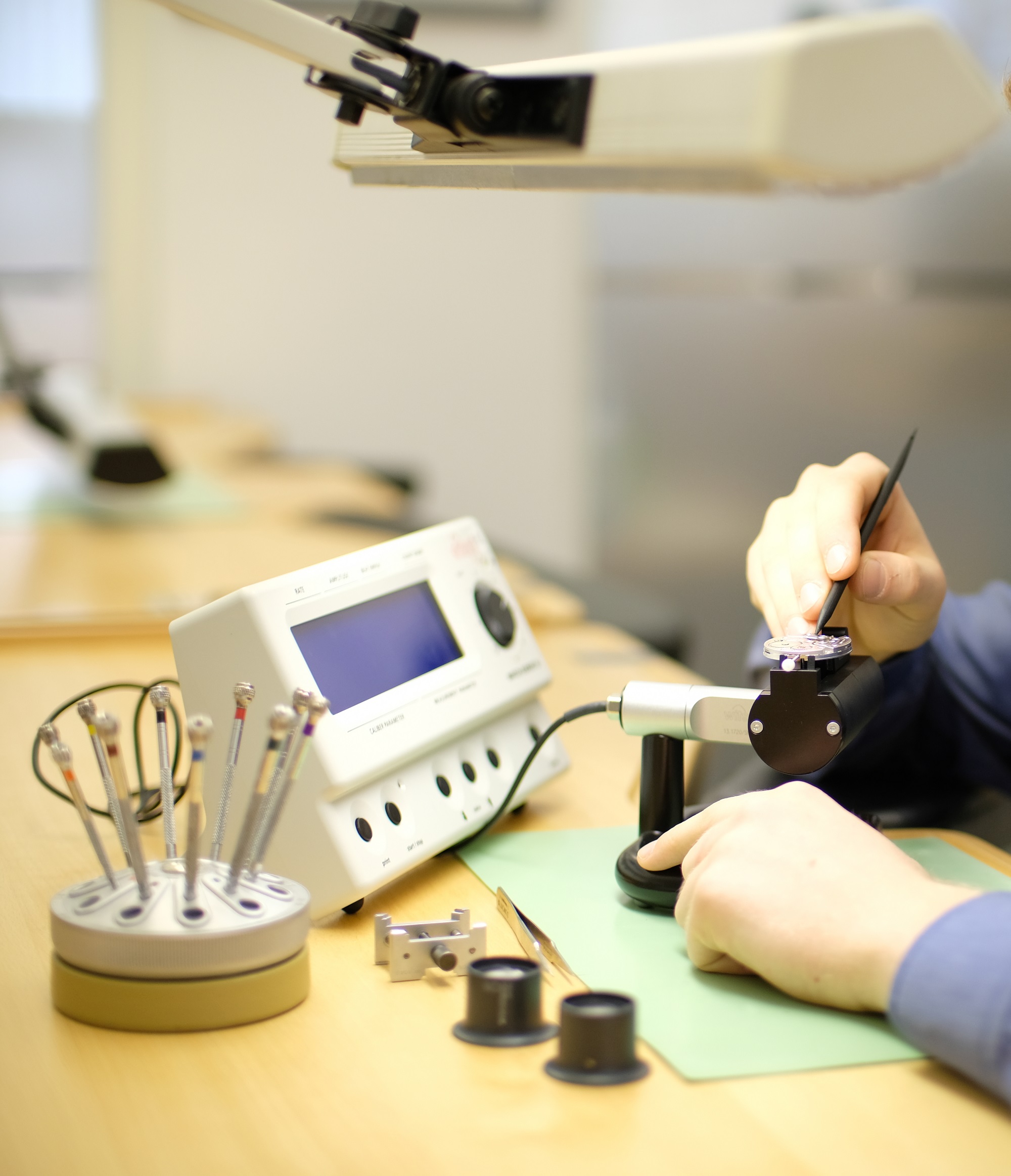 The advantages of a watchmaker's apprenticeship at Wempe compared to other watch manufacturers are above all the diverse fields of activities and growth opportunities that are available after the apprenticeship.
As a watchmaker at Wempe, you have three basic options:
You can work as a watchmaker in the production of our own two watch lines Wempe Zeitmeister and Wempe Chronometerwerke, which are made in our observatory in Glashütte.
Then there is the option of becoming a service watchmaker in Europe's largest independent watch workshop, our workshops in Glashütte and Hamburg. This is where we repair the majority of the watches that are brought to our showrooms for servicing. That translates to a high number of different watch brands and thus very varied and multifaceted work.
The job of service watchmaker in the service department of one of our many showrooms around the world.
Another advantage of apprenticing at Wempe is that we trainees are introduced to these departments through internships, so we can find out for ourselves which kind of work suits us best. We can then be prepared for the position we strive to take on after completing our apprenticeship.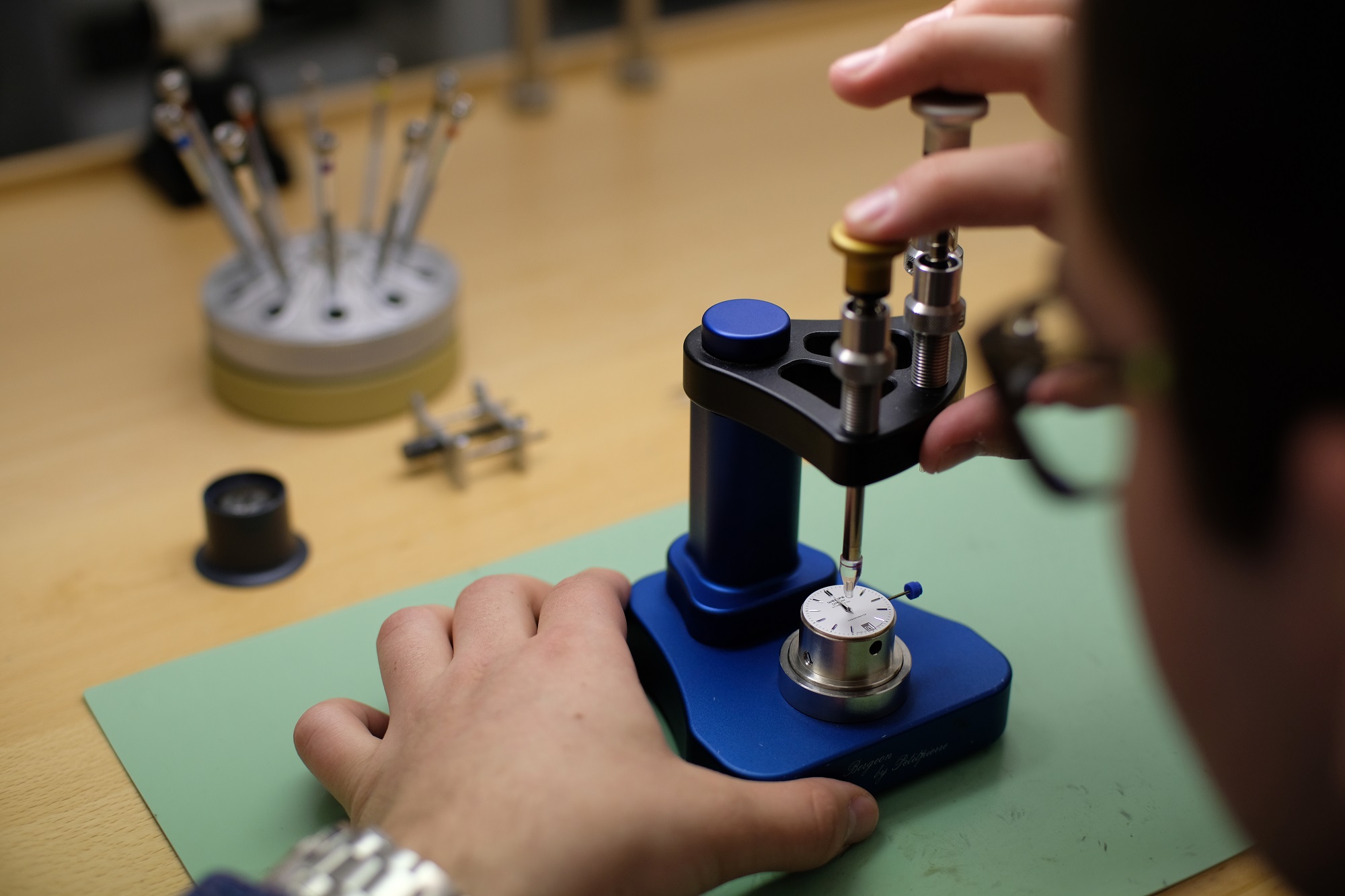 We gain this practical experience in supervised internships in the service workshops and production, and in showroom assignments, where we can gather experience with the daily work in watch service at a particular store.
Personal and individual support throughout our apprenticeship provides us with the perfect framework for a successful apprenticeship as a watchmaker.