Incredible how time flies. Julian's trainee year is nearly over already. He is looking back on an exciting and eventful time.
After completing his watchmaker's apprenticeship with excellent results, Julian began an individually tailored trainee programme with Wempe. During this trainee year, he has worked through different stations to further improve his watch servicing skills and ultimately start his career as a promising next-generation watchmaker in one of our showrooms.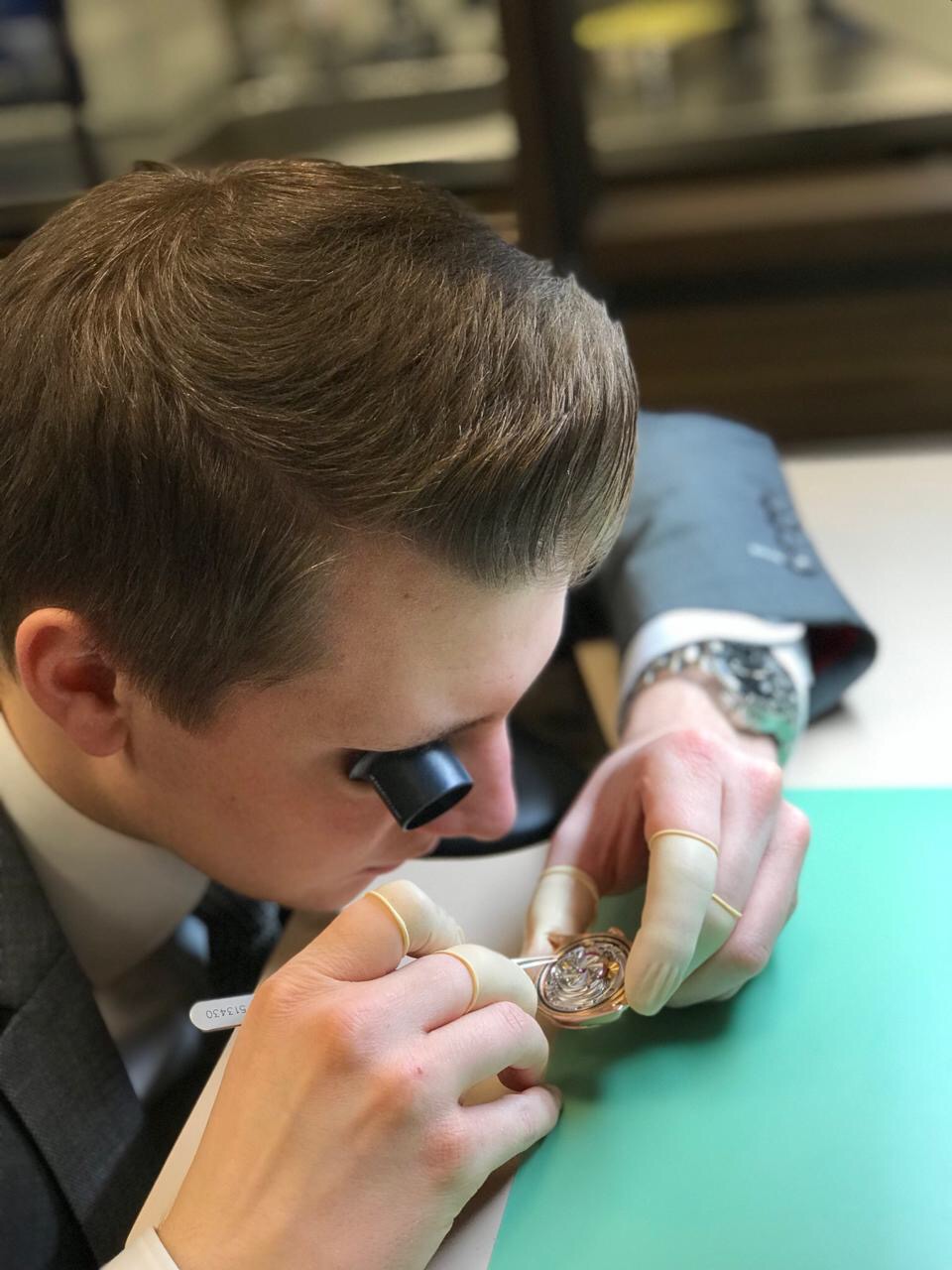 During the first two months, he supported our Rolex Boutique in Stuttgart. His responsibility was to establish the watch service there, meaning to set up our IT system for processing repair orders, training the local colleagues and solving any related problems. He also used the time to expand his knowledge of Rolex watches and actively supported his colleagues in sales. It was an exciting time for him, as he had a chance to experience the process of establishing a watch service department, which gave him a brand-new perspective. Moreover, Julian was able gather valuable experience in customer communication.
After the Rolex Boutique, he moved on to the Glashütte workshop. Here he focused on repairing watches made by Tag Heuer, Breitling, Glashütte Original, Omega, Panerai, Wempe Zeitmeister and Chronometerwerke, as well as Chopard. Learning how to do the repairs, which will be his responsibility later at the store, was particularly important. In addition, Julian gained insights into our administrative processes and our parts stocks. Here Julian excelled with his high level of precision and quality work.
The highlight of his first six months was his assignment to our largest showroom – Maximilianstraße in Munich. Here, no fewer than five watchmakers and master watchmakers advise our customers on the best possible repair of their watches. Julian was deeply impressed with the great variety of brands, which no other store can match, and the extraordinarily high number of watchmaking masterpieces customers can be shown here. These include a wide array of tourbillon, perpetual calendars or even minute repeaters. He was also inspired by the professionalism of the watch service team. He knew he was learning from the best in the craft.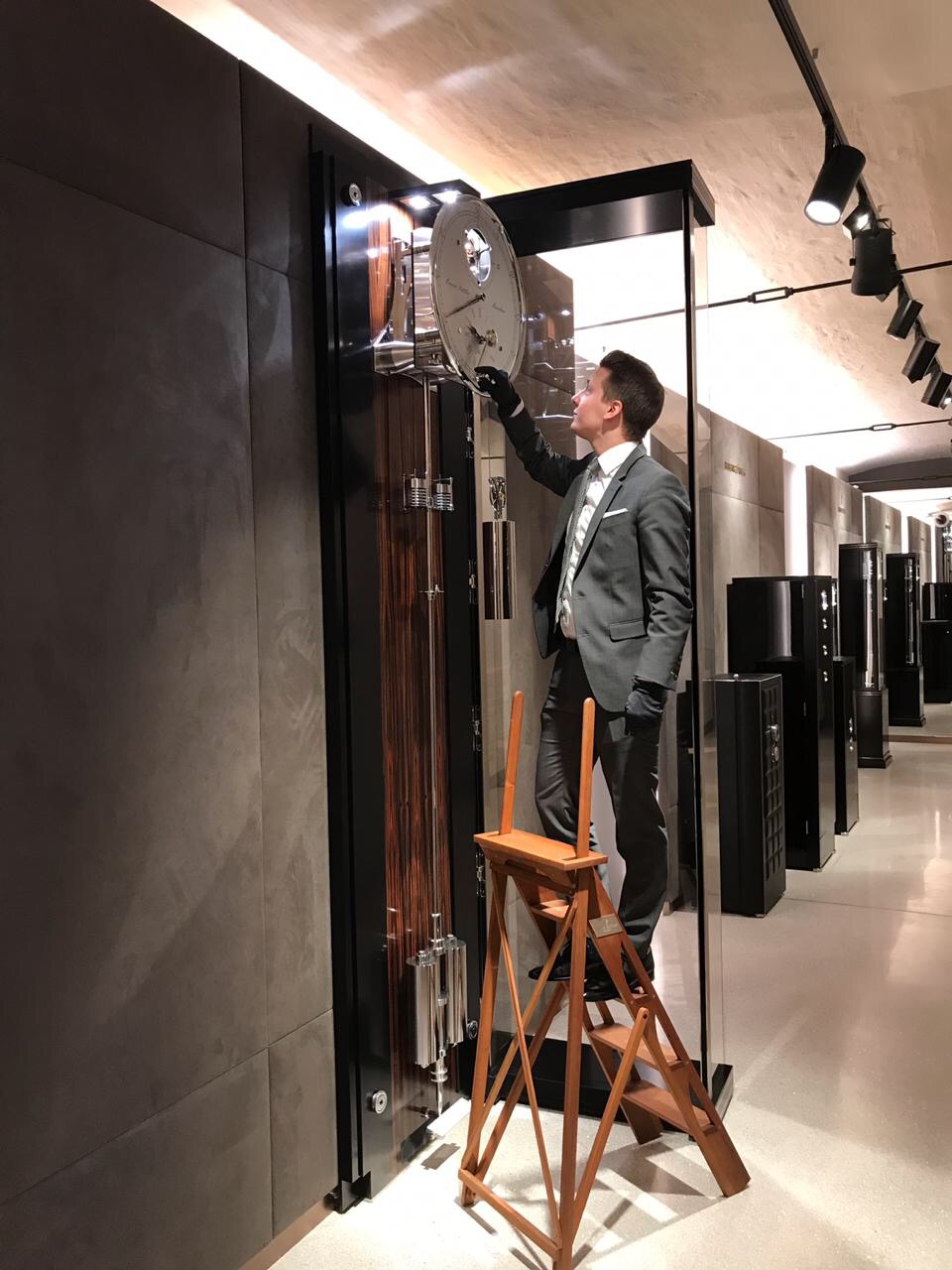 But there is more excitement ahead for Julian. In the coming months, he will support our team in London with his excellent service skills. Of course we will keep you up to date on his experiences and adventures during that time.
For me as an instructor, it is always exciting to see how Julian and our other former apprentices develop their personal and professional competences after their apprenticeships.
Yours, Elisabeth Gläser