HL+Einleitung
We are big because we have to grow
to face our challenges
Wempe customers are not looking for just anything, but the very best. We meet this standard with passion, precision and creativity: in sales and service, production and preservation, advice and fulfilled desires.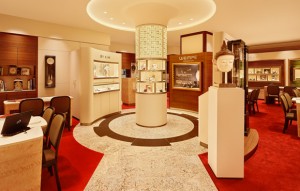 You can grow with us each day to face these extraordinary challenges. And enjoy the fact that every day is different: because every customer and every desire is individual, every product and every material has its own character and every task and location provides diverse demands and inspirations. In this way, you quickly develop into a specialist in various goods and products with well-founded knowledge of the market and our customers.
And you get to know the major brands in the luxury sector as closely as you do our international customers and employees from around 35 countries – who all have one thing in common: they demand the best every day.