The journeyman's examinations for apprentice watchmakers took place during the last three weeks. After three years of dedicated learning and practice, our apprentices in their third year of training had to prove their knowledge and skills in the watchmaker's examination. As training manager, these two weeks are always also very exciting for me. Every year, I keep my fingers crossed and share in the apprentices' excitement over the examination.
It started with a comprehensive theory test. In the next step, the candidates had to show their craftsmanship skills. They had to repair a mechanical watch, manufacture a component and overhaul a quartz watch. The examination ended with a half-hour expert interview.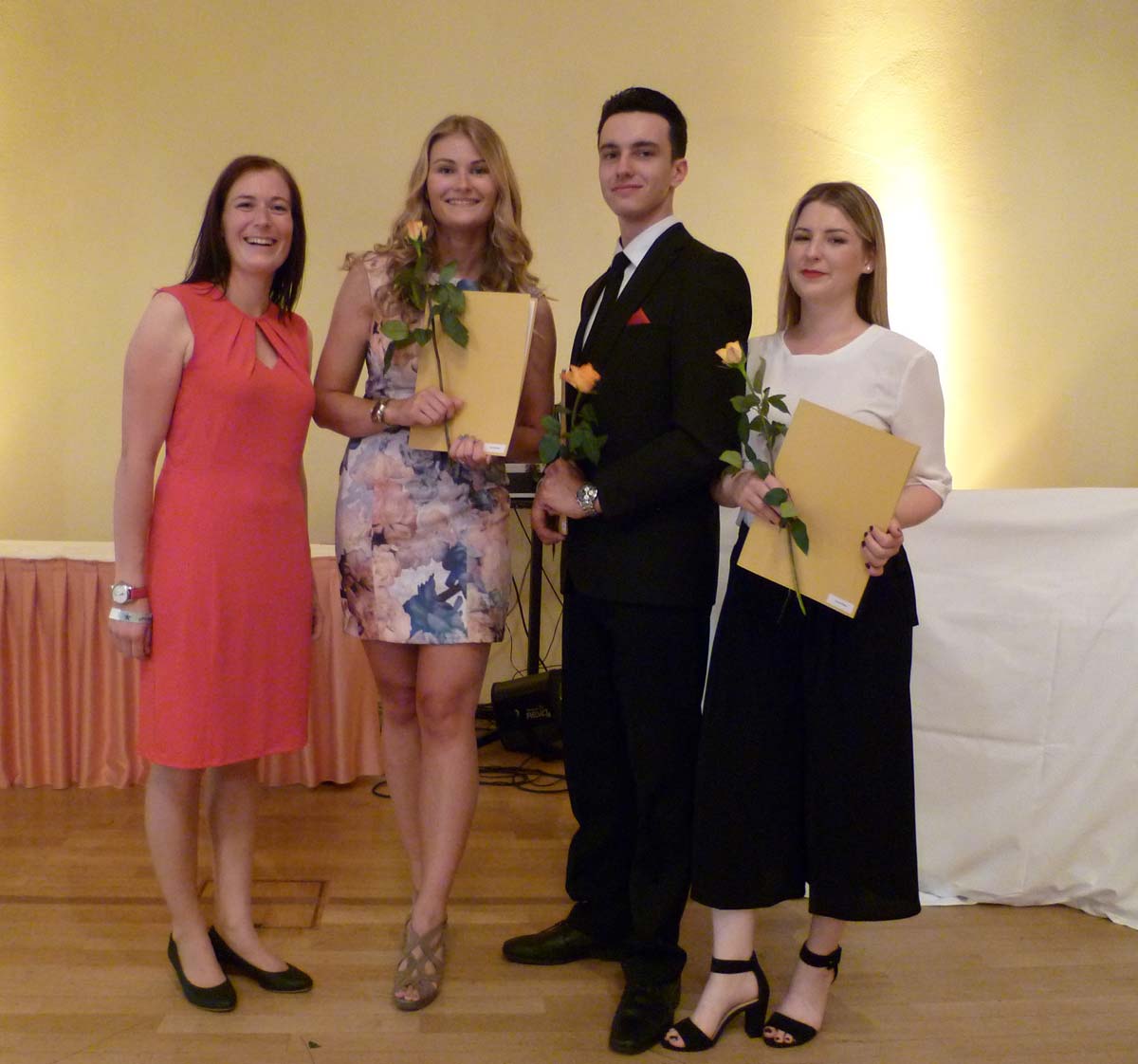 After a few days it was clear: Our apprentices reached once again outstanding results! Lisa Holstein delivered a brilliant performance with a total result of 92 %; in the practical tests she reached even an extraordinary result of nearly 96 %. And also the average mark of 1.0 on her apprenticeship diploma is remarkable. This makes Lisa Holstein this year' state winner and she will thus represent Saxony in the federal competition in November. Lucas Posch with 91 % in the practical text and Sarah Pirker with 85 % delivered as well convincing results. I am very happy about these excellent achievements. We are very proud of our apprentices and would like to congratulate them on their performance! ☺
These great achievements were of course duly celebrated. On this year's farewell party we played bubble football with all apprentices and had a barbecue afterwards. It was an afternoon full of fun that rounded off three years of good collaboration.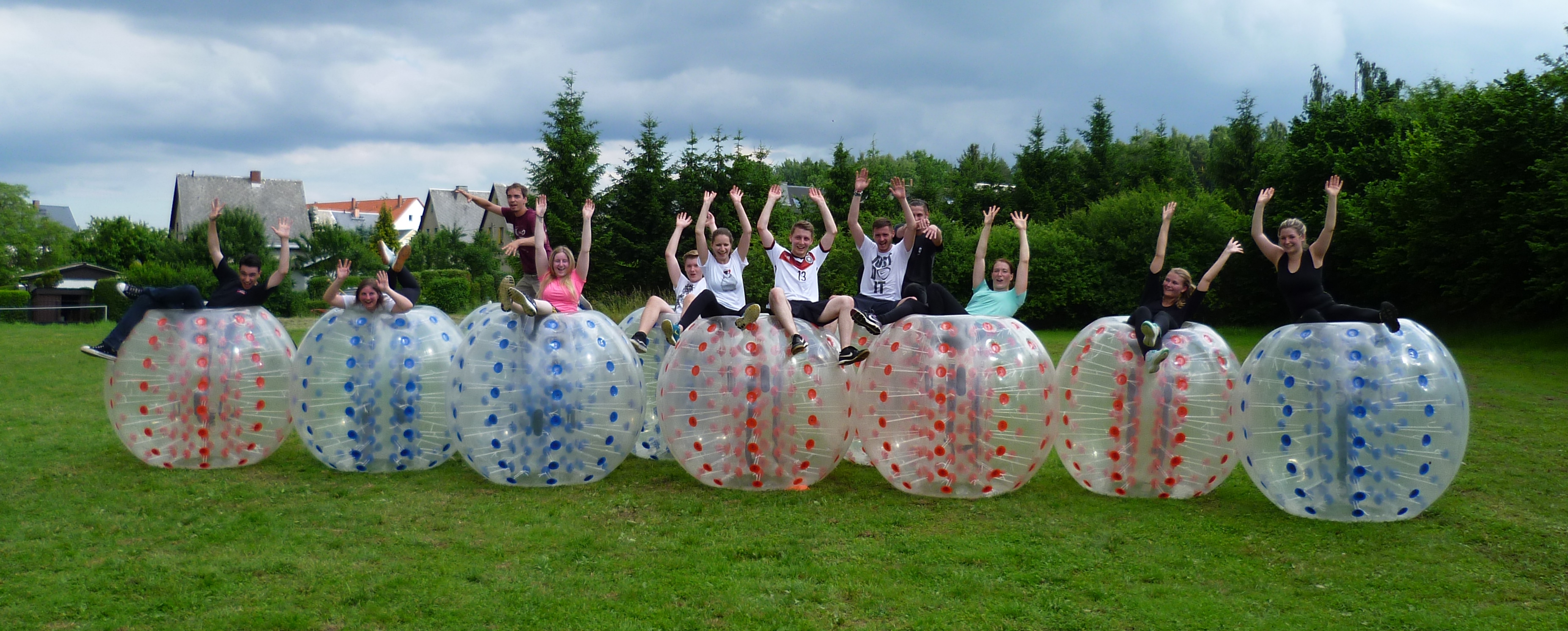 The journeyman's certificates were handed over in an official ceremony on the following day. New tasks now lay ahead: Lisa Holstein will start as watchmaker at our Rolex Boutique in Berlin, Lucas Posch will join the team at our watch production site and Sarah Pirker will go to university. We wish all new watchmakers all the best and a lot of success for their future!