A visit to a manufactory is an important component of training our next generation of watchmakers. Every year, we visit one of the large watch manufacturers in the city for brand training. This lets us intensify and expand our knowledge about the various brands of watches.
This year, we had the chance to gain fascinating insights into the brand world of Glashütte Original. Glashütte Original was founded after the German reunification out of the East German VEB (publicly-owned business) Glashütte Uhrenbetriebe, so it is the official successor of all watch companies existing before 1990.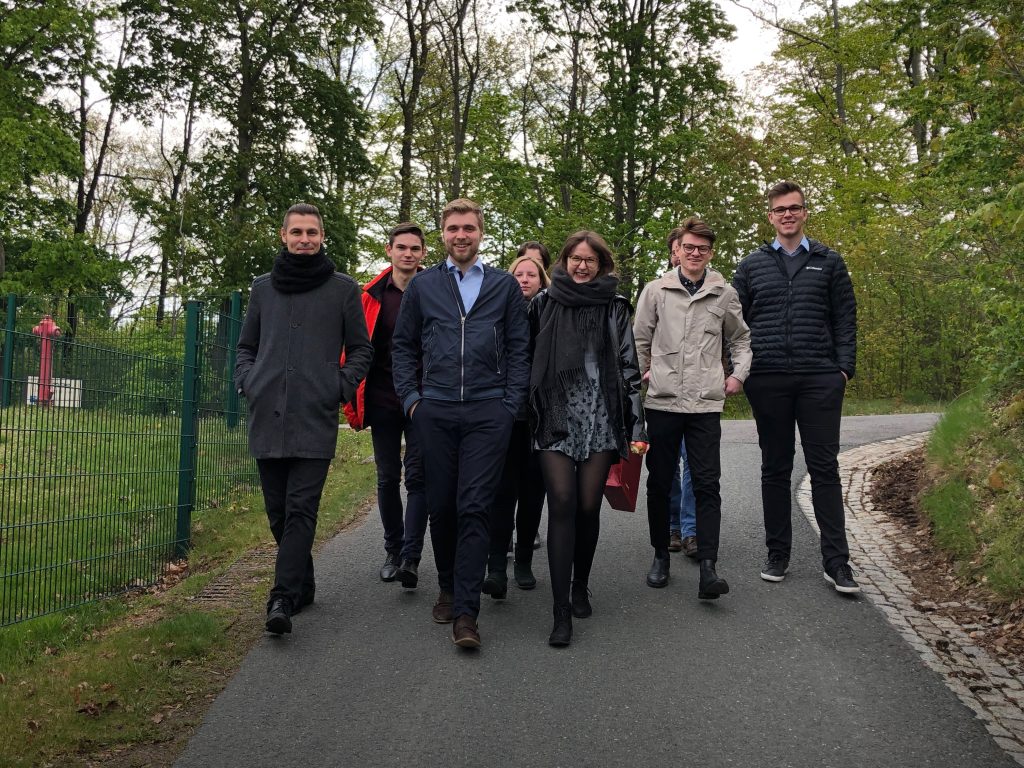 A member of the marketing department welcomed us in the company's impressive atrium and gave us a tour through the manufacturing plant. In the past, the atrium was often used as a venue for concerts and lectures, evidence of the fact that Glashütte Original supports music and film. For example, they are a partner of the Dresden Music Festival and the Berlinale Film festival, and donate a prize for both events every year. After our greeting, we started out on the carefully designed education tour through the facility and were given insights into the manufacturing process of a Glashütte Original watch, from raw material to mounting of the movement and ultimately the finished watch.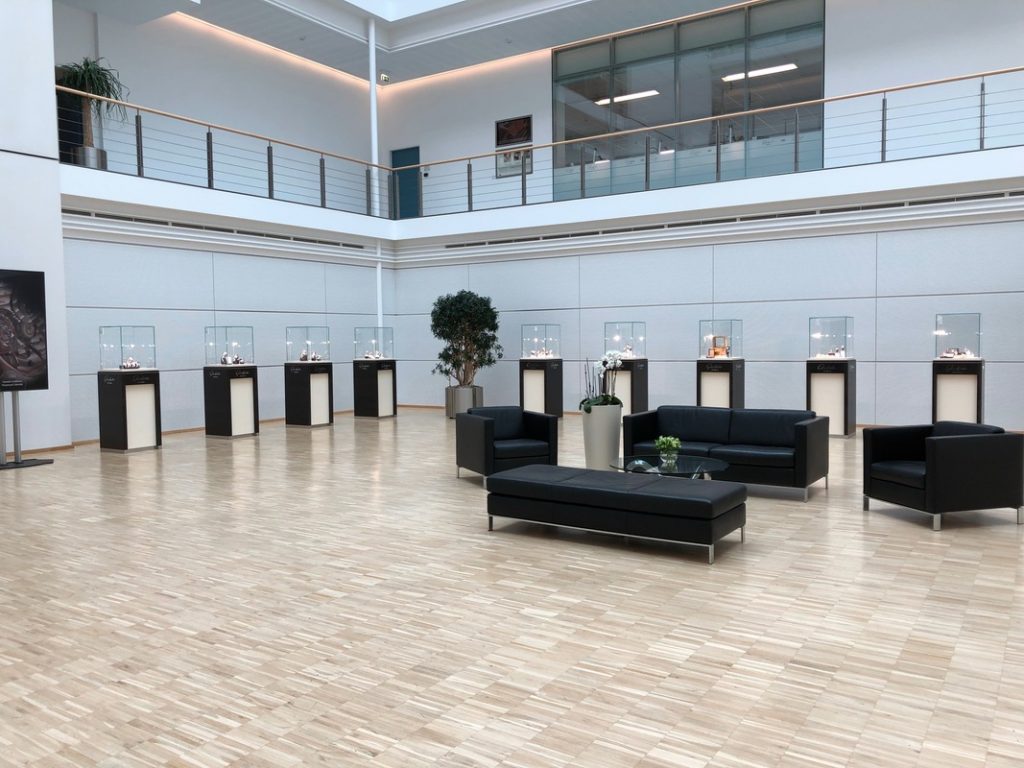 We were particularly impressed by the high level of precision and traditional craftsmanship that goes into the timepieces. Here we experienced first-hand what the term manufactory really means. Glashütte Original achieves a very high added value right here in Glashütte and produces wheels, plates and even the tiniest screws on site. A wide range of milling machines, lathes and eroding machines is at the watchmakers' disposal. For the most part, the movement parts are finished traditionally by hand. The movements bear the typical Glashütte features like hand-engraved balance cock, blued screws and swan neck fine adjustment. The individual departments, such as development, milling, assembly, etc. work in close coordination with one another to guarantee the best possible product. This is watchmaking in action. The visit definitely turned us into big fans of Glashütte Original. 
The apprentices are looking forward to sharing their exciting new insights with our customers during their next work assignments at one of our showrooms. Many thanks to the colleagues at Glashütte Original for making the visit possible.