If you want it all, you have good prospects with us
Service and manufacture: diverse career prospects
Here, if you give your all, you can have it all: because only as a watchmaker at Wempe can you learn and experience not only production and chronometer testing, but also the independent, cross-brand service.
As diverse as it is unique: our watch service
Thanks to partnerships, some exclusive, with leading international luxury brands going back decades, Wempe now operates the biggest independent watch repair workshop in Europe, with over 50 employees in Hamburg and Glashütte. You get to know every detail of brands such as Rolex, Patek Philippe and Lange & Söhne – and, in the process, can earn the honour of possessing the highest level of training in care and maintenance they award. With Wempe, you can rise to the level of internationally sought-after expert – even having direct customer contact: as a service watchmaker in one of our 32 branches in Germany, Europe and New York.
Shaping time and expectations: our chronometers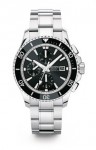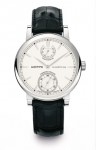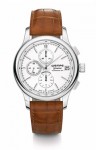 Wempe not only impresses with unique service expertise – but also with its own production facilities. Watch-lovers in all countries adore our chronometer collections, and the Wempe navy chronometer sites also produce high-quality marine chronometers.