Training as a retail specialist
HL+Einleitung
Retail specialist: taking the determined route to becoming a specialist in sales
Apprenticeship to become a retail specialist
Prerequisites for the apprenticeship
Technical college entry certification or German Abitur secondary school diploma Apply as early as possible: the earlier you apply, the better your chances of getting your desired location. Willingness to change your place of residence also increases your chances of receiving an apprenticeship placement.
Start, duration and remuneration of apprenticeship
The apprenticeship starts on 1 August or 1 September each year and lasts three years. You receive a gross wage graded by apprenticeship year, and additional sales bonuses. In addition, Wempe pays the travel costs to your theory seminars as well as the training costs.
Apprenticeship content: practical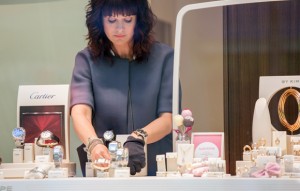 The central elements are customer care, presentation of goods and sales promotion, with the practical content built on in training and learning programmes within the framework of the Wempe academy. In addition, you can take on responsible additional tasks such as monitoring goods inventory and entry, till activities and use of the CRM system. You will be trained in at least one Wempe branch; you are welcome to get to know another branch during your apprenticeship – abroad, if possible
Apprenticeship content: theory
The theoretical training takes place in a teaching block and is organised into external seminars at the Bildungszentrum des Einzelhandels (BZE) retail education centre or Akademie Handel retail academy. Subjects in the first part of the apprenticeship are sales and marketing, inventory management and accounting, business and social studies, and business processes in retail. Subjects in the second part of the course to become a retail specialist are industrial and learning methods, business management and controlling, leadership, human resources management, communication and cooperation, retail marketing, and procurement and logistics. You will also participate in numerous internal specialist seminars at the Wempe academy.
Your exams
Passing exams certified by the chamber of industry and commerce lead to two state-recognised qualifications. The first is as a retail merchant (Kaufmann/Kauffrau im Einzelhandel), the second as a certified retail specialist (Geprüfter Handelsfachwirt (IHK)).
Valuable further education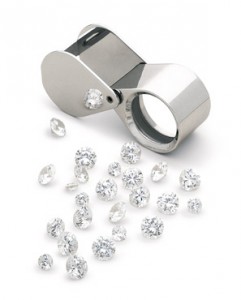 With the Wempe academy, you can gain comprehensive further education while your apprenticeship is ongoing: an innovative e-learning programme is complemented by company-own, internationally recognised qualification modules, internal seminars, coaching sessions and learning modules in all areas, including sales, product expertise, purchasing, marketing, management and much more. In addition, you can benefit from attending trade fairs and conferences, as well as training sessions and internships at major brands.
Prospects and opportunities for promotion
At Wempe, we help you develop your career and become a junior professional: via independent further education, studying for an MBA equivalent or specialisation in various areas, you can qualify as a sales professional, brand ambassador, head of the watches/jewellery department, jewel expert and/or deputy managing director. What's more, there is the opportunity to qualify as a Wempe high-potential candidate during or after the apprenticeship and benefit from promotions with particularly good prospects.