Career as a sales advisor
HL+Einleitung
Sell the best there is with Wempe: unique moments of happiness
Career as a sales advisor: sell moments of happiness with WEMPE
Are you as fascinated by high-quality watches and exclusive jewellery as you are by the idea of making people not just satisfied, but happy, with your commitment?
What is even more creative than the desires of our customers? Your solutions!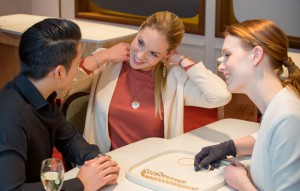 As a sales advisor at WEMPE, you take an expert and particularly service-oriented approach to demanding requirements and visions – because the only things more creative than the desires of our customers are the ideas our employees come up with to fulfil them: professional, creative, reliable and exceptionally committed. Interest, friendliness, communicative talent, enthusiasm and enjoyment in interacting with others are prerequisites from the get go – you can then acquire the required depth of subject and product knowledge in practice, internal learning and coaching programmes and external visits and training sessions.
Every task has one aim: making our customers smile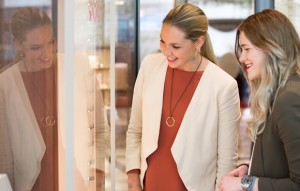 At the centre of your tasks is service- and customer-oriented sales, while also providing appropriate individual support to your team and young talents: e.g. in product presentation and marketing, customer care, inventory monitoring and goods entry, as well as till activities and purchasing. During each task and activity, you also embody the typical WEMPE standard: selling unique and unforgettable moments of happiness.