HL+Einleitung
Career start: dual studies, doubly well prepared
Dual studies to become a Bachelor of Arts/Science
Prerequisites
Above-average German Abitur secondary school diploma, potentially an additional exam and/or aptitude test at the dual higher-education institutes.
Start, duration and remuneration of apprenticeship
The apprenticeship starts on 1 October each year and lasts three years. You receive a gross wage graded by apprenticeship year and additional sales bonuses depending on location.
Apprenticeship content: practical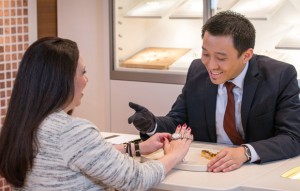 If you choose an apprenticeship at a Wempe branch: the central elements are customer care, presentation of goods, and sales promotion, with the practical content built on in training, coaching sessions and learning programmes within the framework of the Wempe academy. You will be trained in at least one Wempe branch; you are welcome to get to know another branch during your apprenticeship – abroad, if possible. If you choose an apprenticeship at the Hamburg head office: you will get to know all the operational workflows and perform practice-oriented and independent work together with us in various departments at our Hamburg location. In projects, you will have the opportunity to apply your knowledge and ability in practical situations. Your knowledge of the company is rounded off with further practical informative periods in various company departments and/or one of the branches.
Apprenticeship content: theoretical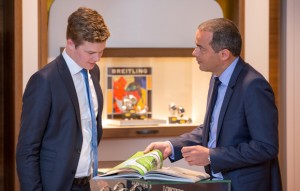 The theoretical training alternates continually with the practical sections, taking place at state-recognised vocational academies and universities. You acquire practice-oriented business management knowledge and have the opportunity to specialise by function or sector. In the first two years of study, you learn basic business management knowledge, which is complemented by methodical modules, for example in business English or law. In the second and third years of study, selected core subjects are dealt with in greater detail. In the third year of study, you have a broad range of choices in terms of main topics and compulsory options, which become the focus of learning. You will also participate in numerous internal and external specialist seminars at the Wempe academy.
Valuable further education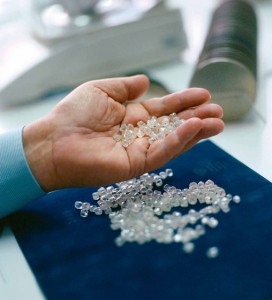 With the Wempe academy, you can gain comprehensive further education while your apprenticeship is ongoing: an innovative e-learning programme is complemented by company-own, internationally recognised qualification modules, internal seminars and learning modules in all areas, including sales, product expertise, purchasing, marketing, management and much more. In addition, you can benefit from attending trade fairs and conferences, as well as training sessions and internships at major brands.
Prospects and opportunities for promotion
At Wempe, we help you develop your career and become a junior professional: via commitment to further education and specialisation in various areas, you can qualify as a sales professional, brand ambassador, head of the watches/jewellery department, jewel expert and/or deputy managing director. What's more, there is the opportunity to qualify as a Wempe high-potential candidate during or after the apprenticeship and work towards promotion to the Wempe management level and its particularly good prospects.